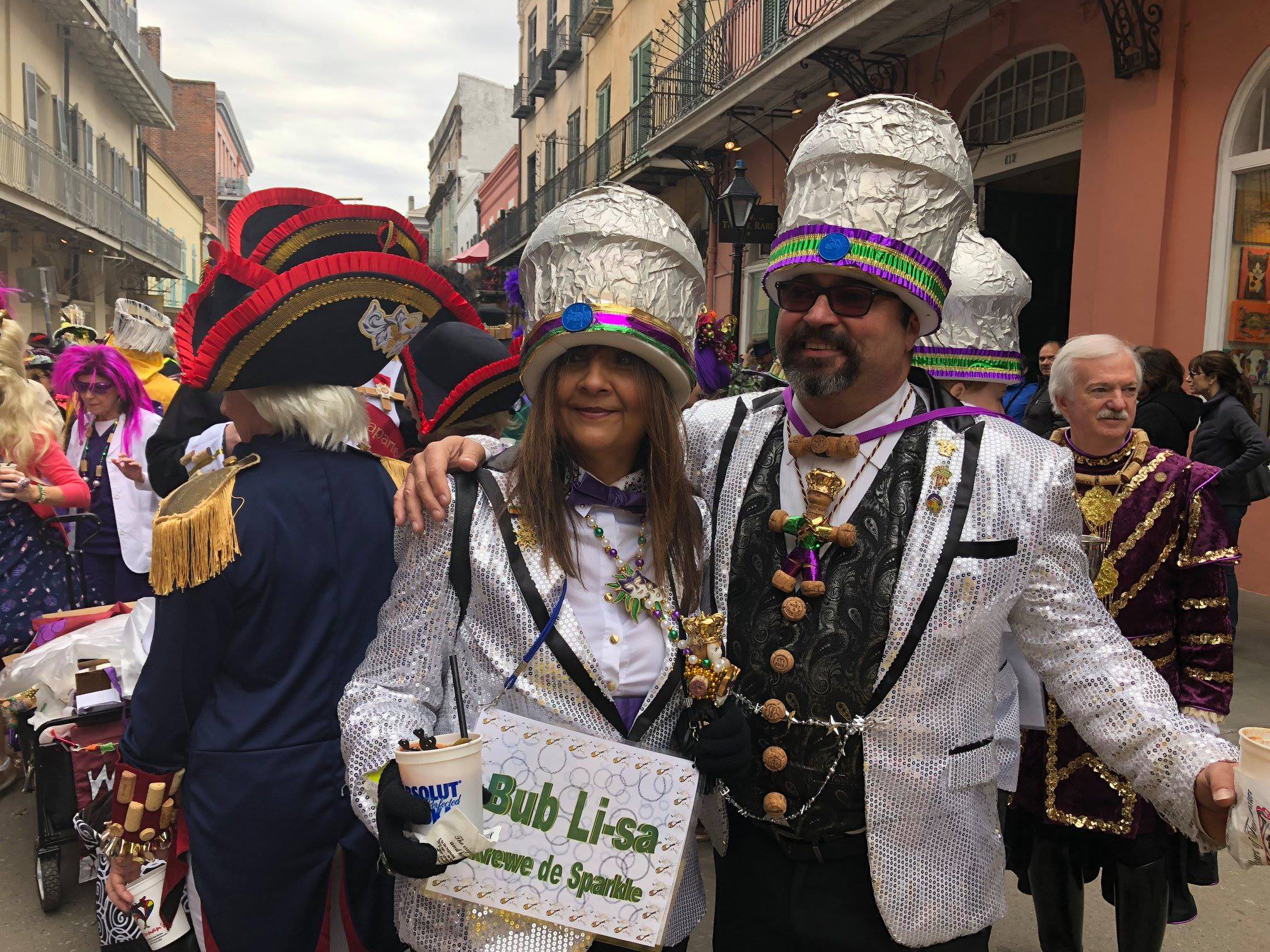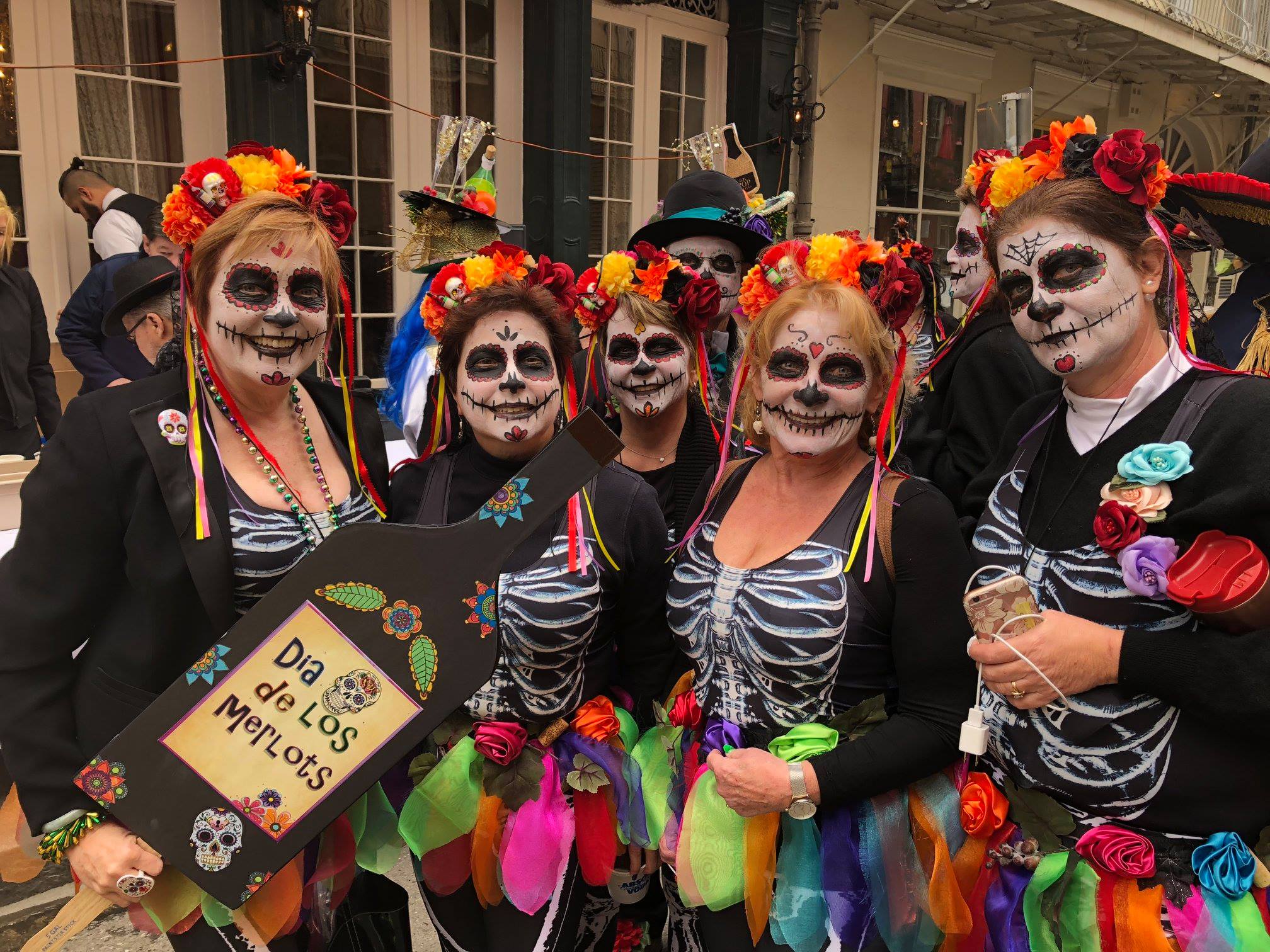 The Krewe of Cork has grown into a world famous Mardi Gras and wine industry phenomenon. Krewe members gather on selected Fridays, usually the first Friday of each month, at restaurants throughout the area for T.G.I.C.D (Thank Goodness It's Cork Day).
The main events of the year
The Krewe's two main events of the year are the Mardi Gras season parade day festivities, and participation in the New Orleans Wine and Food Experience Royal Street Stroll. Throughout the year, we invite members to wine dinners and other special occasions such as road trips and wine tastings.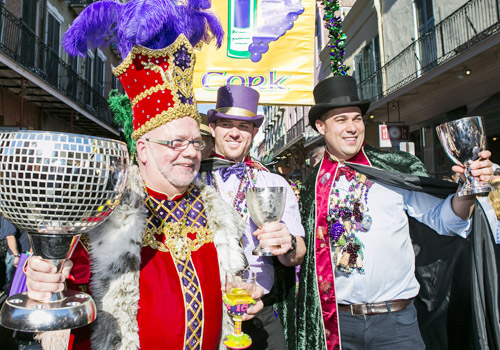 MEMBERSHIP INCLUDES A MEET AND GREET PARTY THE DAY BEFORE THE PARADE, ALL OF THE FESTIVITIES ON PARADE DAY, INCLUDING THE LUNCH, WINE, AND PARADE, AN OFFICIAL KREWE PIN, A DOZEN CUSTOM MADE BEADS, CUSTOM KREWE GOBLET THE KING AND QUEEN'S PARTY.
WE HAPPILY THANK OUR SPONSORS!
FOR THEIR SUPPORT FOR THE KREWE OF CORK WITHOUT THEM OUR KREWE WOULDN'T BE THE SAME.
GET TO KNOW THEM AND FEEL FREE TO TAKE A SECOND TO CHECK THEM OUT!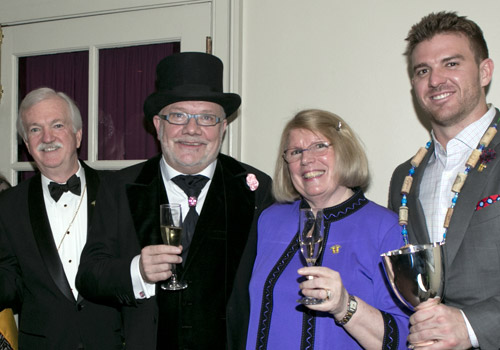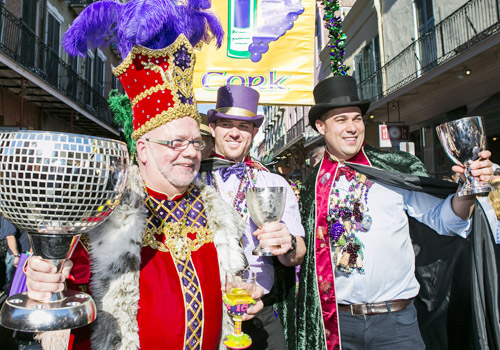 The wonderful grand marshals and our gorgeous queens. The Past and Present Royalty.
Get to know them! feel free to click the link to find a comprehensive list of our history.